Informations
Brief
RP Dices is a datapack that allows you to simulate a dice roll, with a random result. Available dices: 4, 6, 8, 10, 12, 20, 100.
Minecraft 1.15+
---
Medias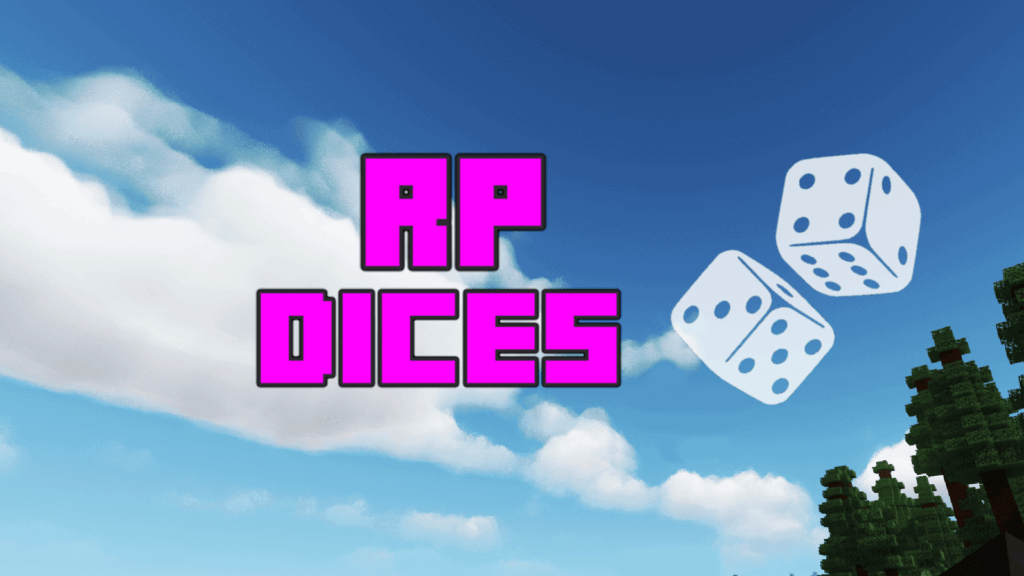 Features of RP Dices
Roll the dice
Whatever your current gamemode, the command is the same.
The "2d" and "3d" commands are disabled by default. To use them, activate them in the option menu.
/trigger 1d100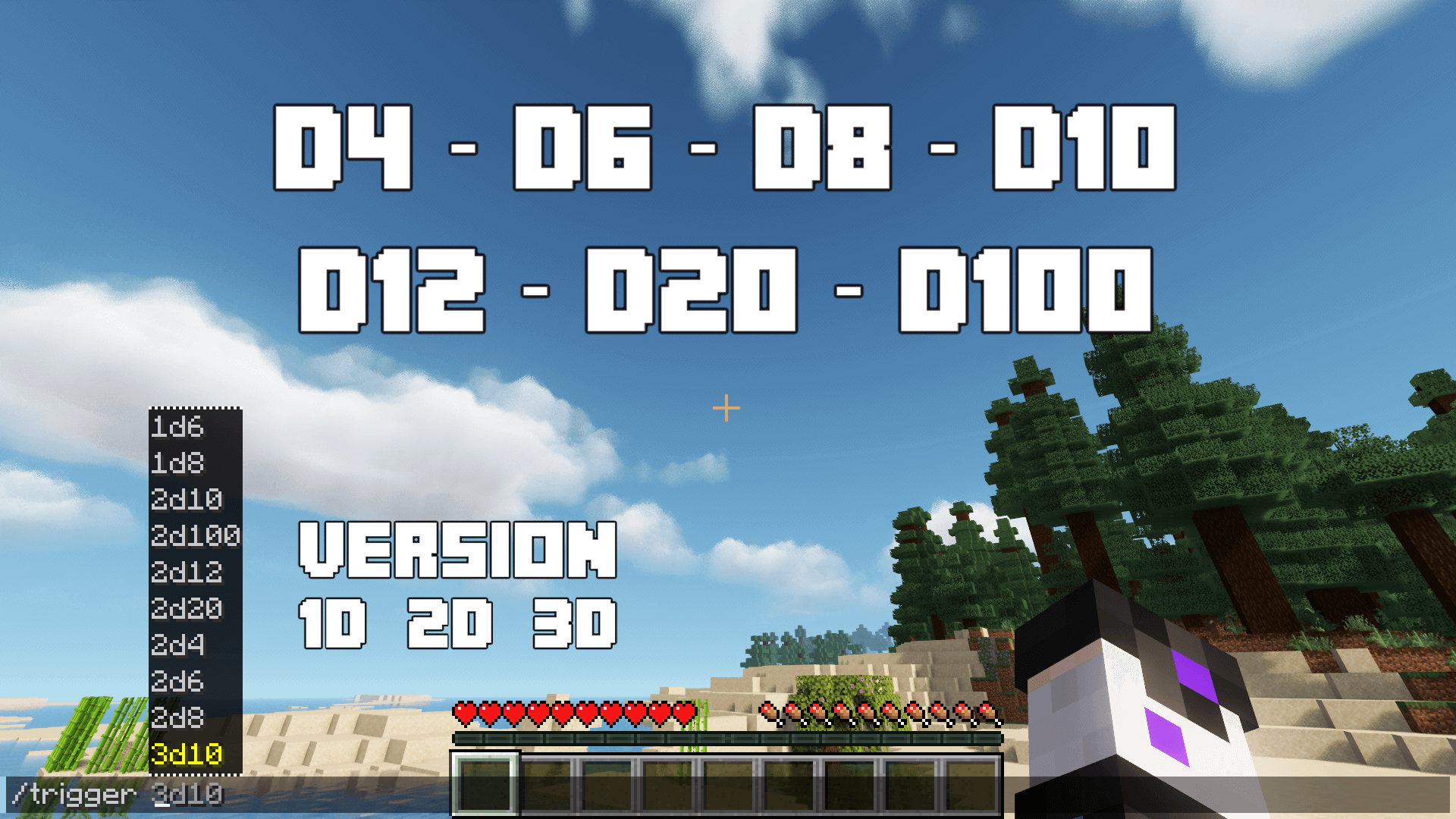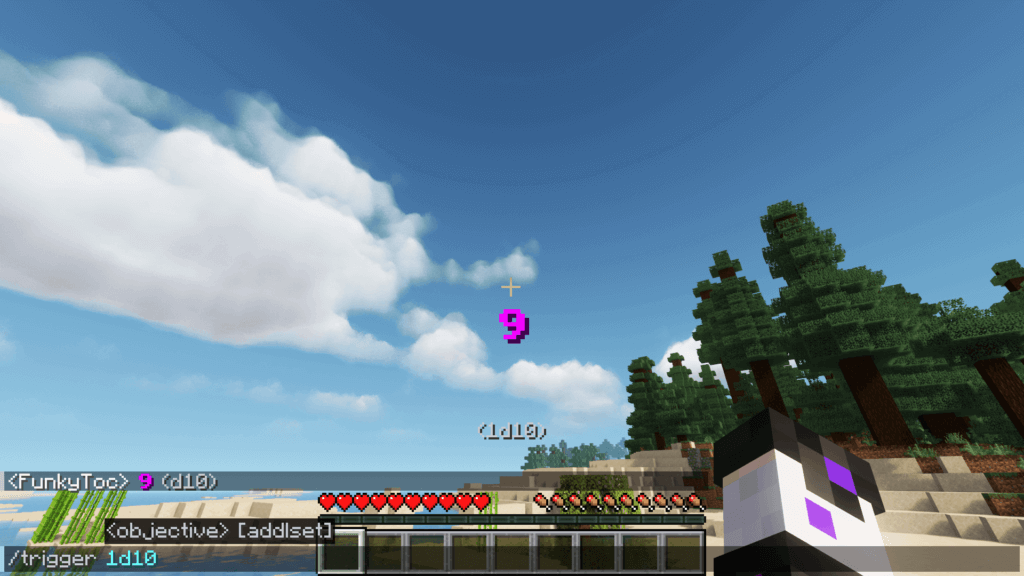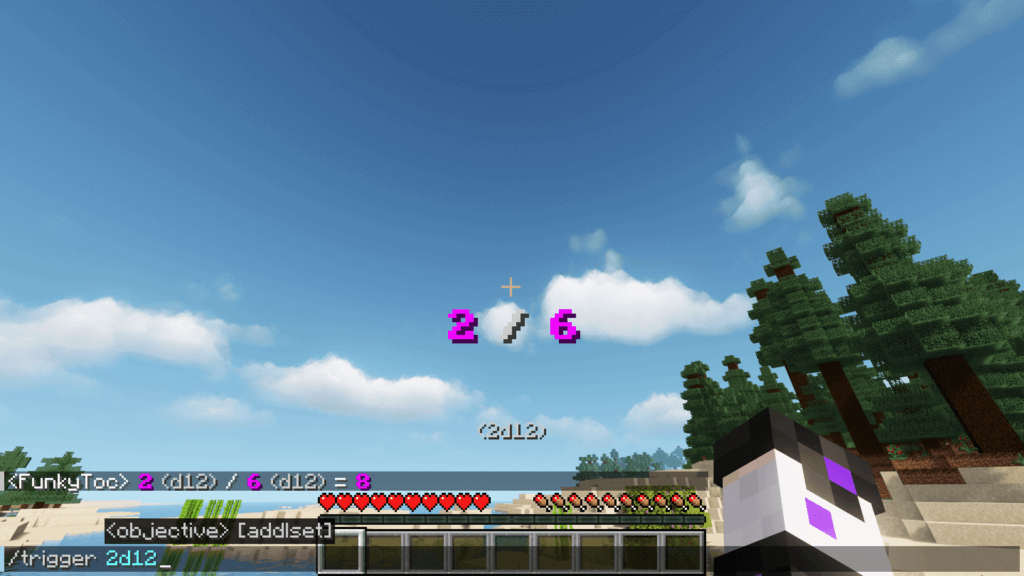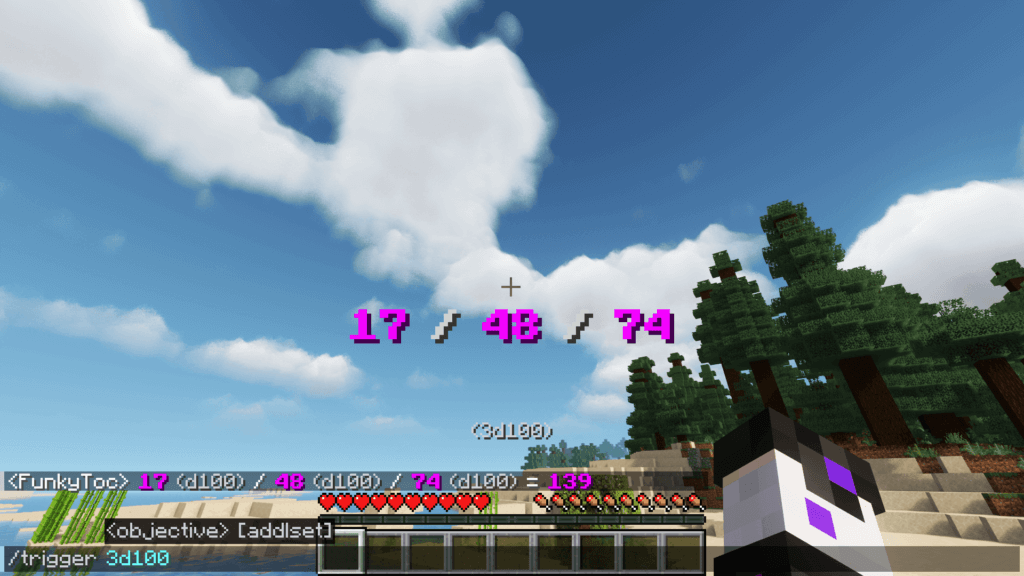 ---
Commands
Modify options of RP Dices
You can make the command in the chat. You must be an operator.
/function fkrpd:options/get