Informations
Brief
Islands Overworld is a worldgen datapack that changes the generation of the vanilla world to flying islands. Although nothing else changes, the adventure becomes significantly more difficult.
Minecraft 1.19+
Download
BY DOWNLOADING ANY PROJECT, DATAPACK, MAP, ARCHIVE, ON THIS WEBSITE,
YOU AUTOMATICALLY ACCEPT THE LICENSE PROTECTING IT.


---
Medias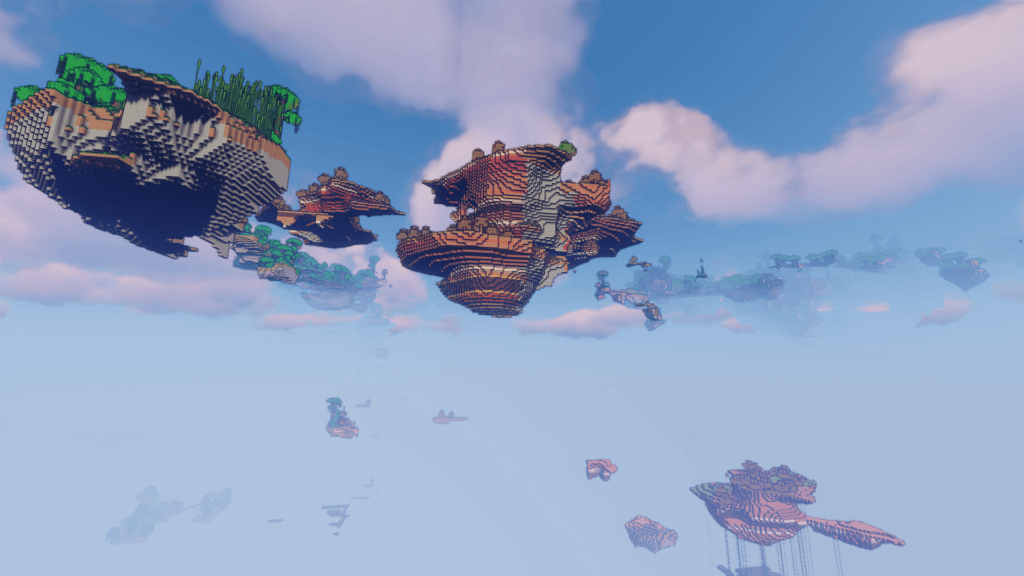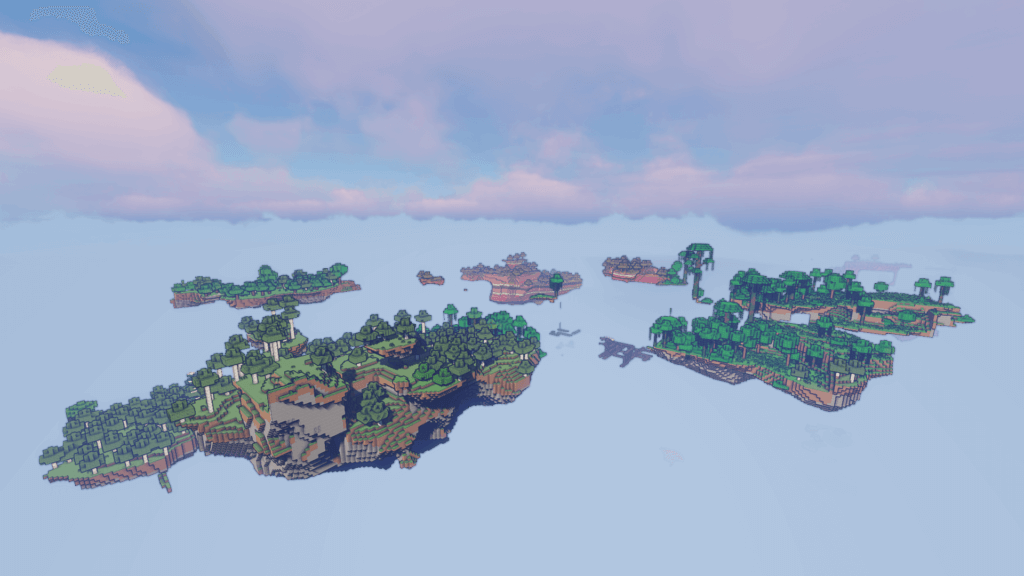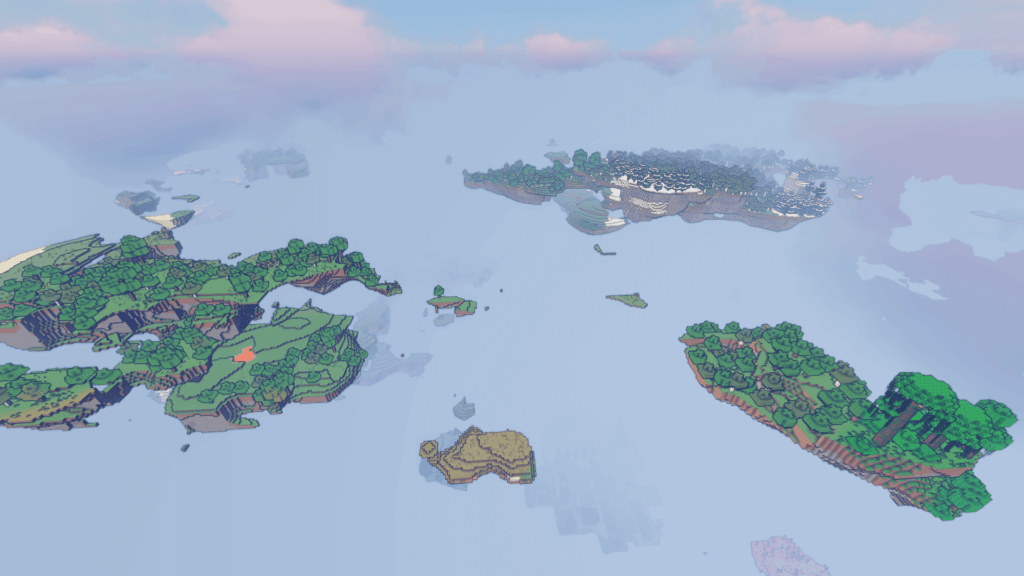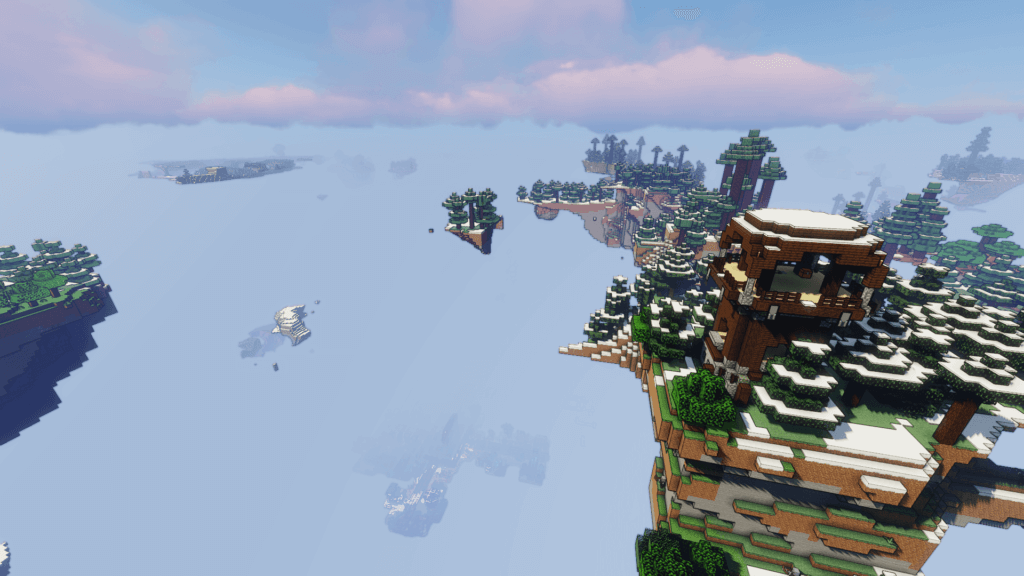 Features of Islands Overworld
5 intensities
Choose from 5 island generation intensities.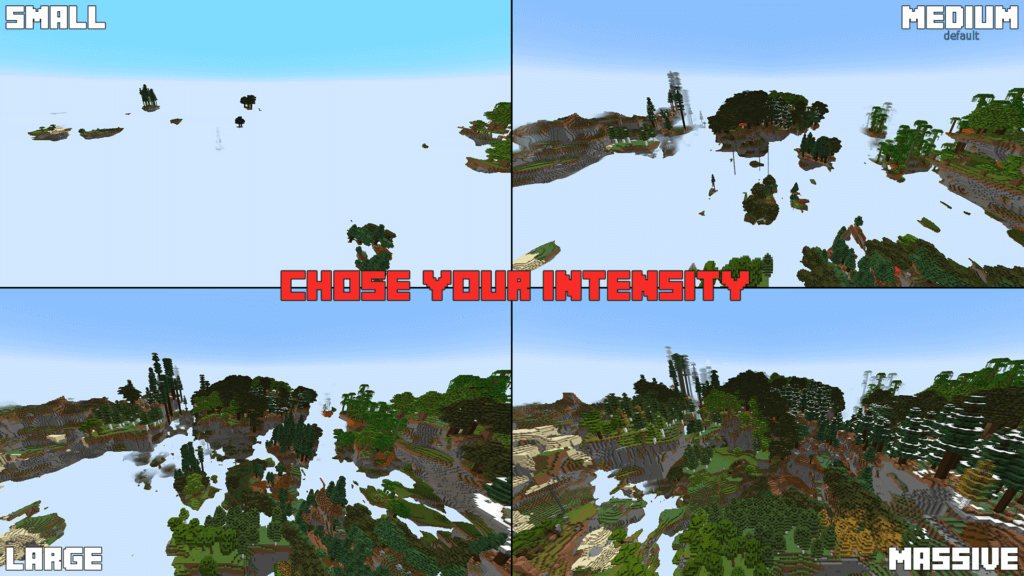 ---
Installation of Islands Overworld
Download the version you want among the 5 islands intensity (see files below).
Play Minecraft 1.19 or more recent.
Create a new world and drag the datapack upon world's creation.
Create the world!