Informations
Brief
Nether Start Challenge is a datapack that allows you to start the adventure directly in the Nether! As long as you haven't passed through a portal, you will reappear in the Nether, even if you die.

Minecraft 1.20+
---
Medias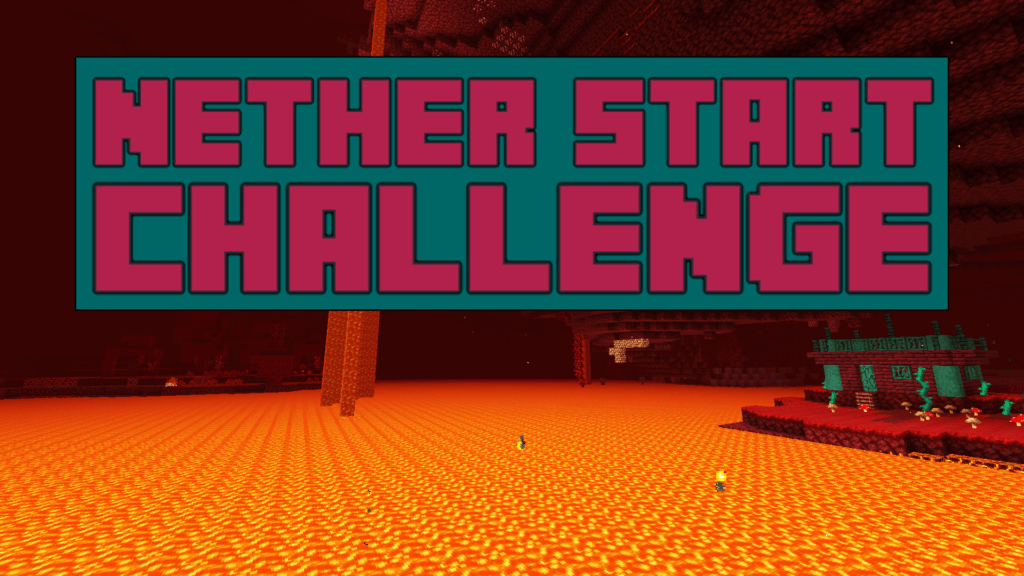 Features of Nether Start Challenge
Respawn Kit
After installing Nether Start Challenge, new players are immediately sent into the Nether.
The inventory is cleared and replaced with 1 Nether Anchor and 4 Glowstone.
Warning: clicking on reroll will clear the inventory again before you move to a new spawn.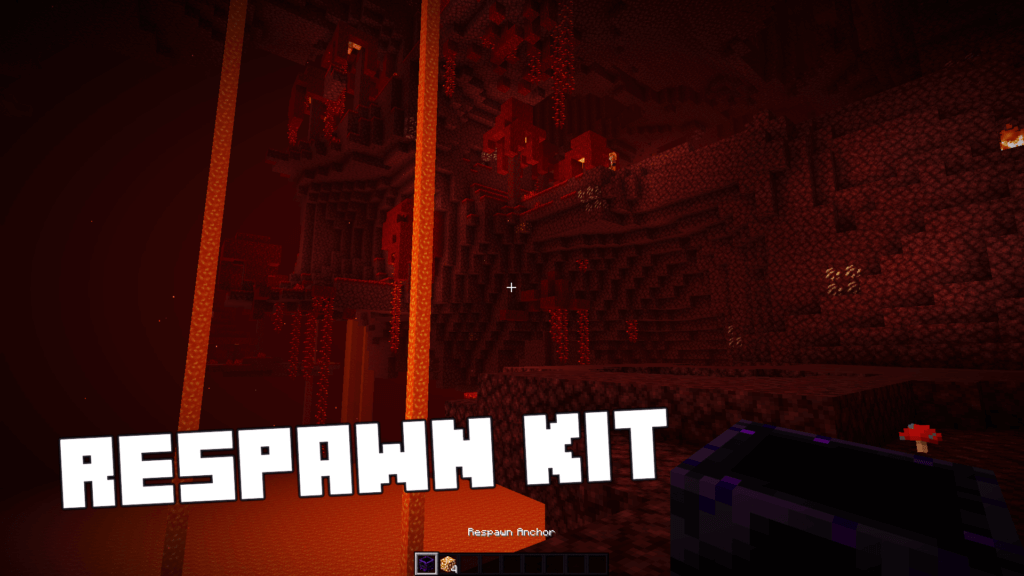 Build your door
To complete the challenge and escape the Nether, you must rebuild a Nether Portal. Obsidian block and lighter will be needed.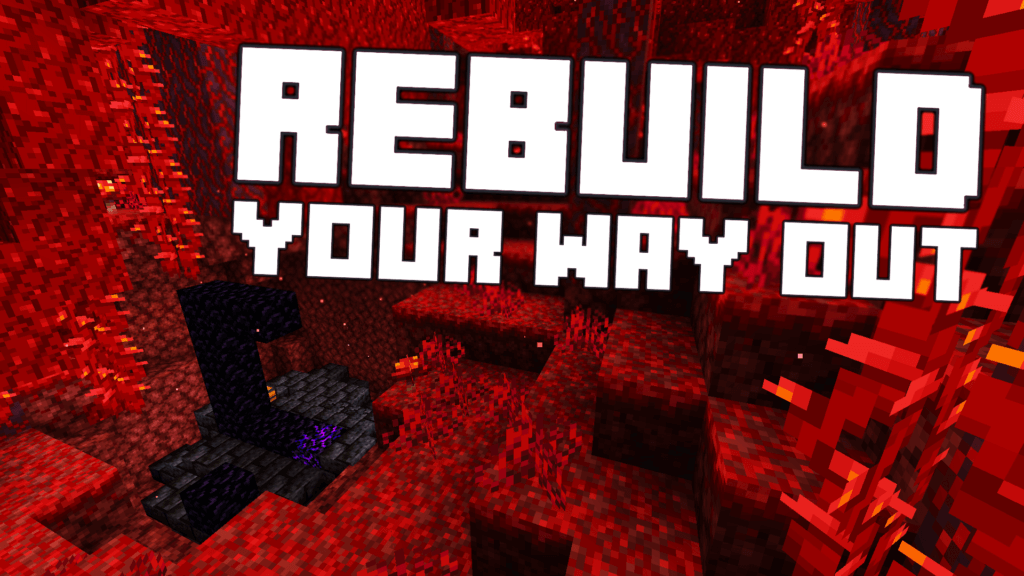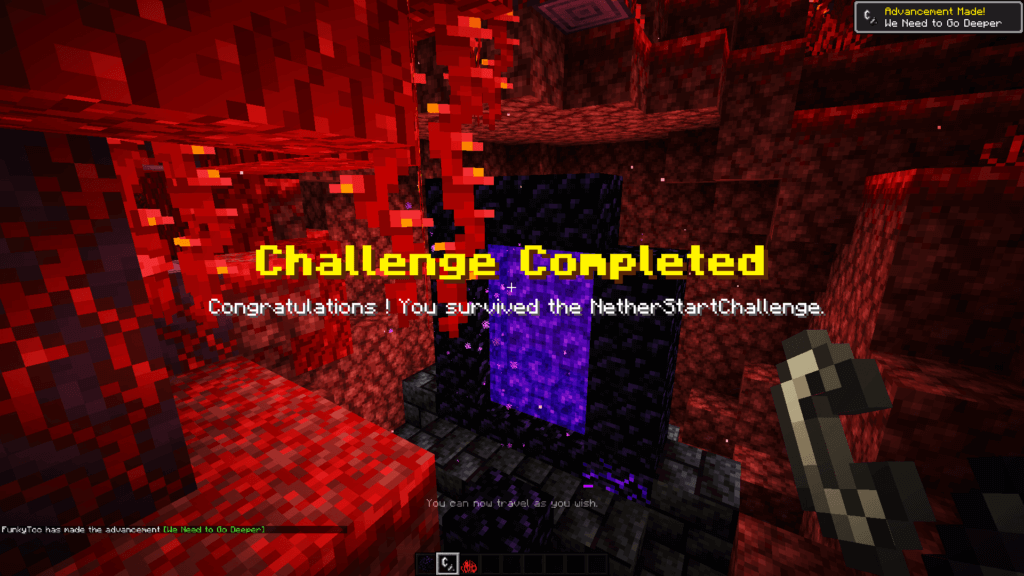 ---
Commands
Force a respawn
You can make the command in the chat. This command is public.
Warning: this will clear your inventory before sending you at a new random spawn.
/trigger fknsc.reroll